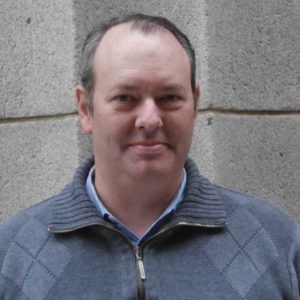 Eckhartz Press is thrilled to announce the release of our latest book Genuflections: Famous Folks Talk About Growing Up Catholic by author Robert Herguth.
Robert Herguth is a long-time reporter (currently with the Chicago Sun-Times) and has spent the last several years asking famous people how growing up Catholic affected their lives. The stories are far from universal. Some of the celebrities remain devout Catholics, others have found another path to spirituality. But either way many of them were deeply influenced in one way or another by their Catholic upbringing.
The list of celebrities is impressive: Mario Andretti, Sal Bando, Megan Barry, Andrea Bocelli, Jimmy Breslin, Jerry Brown, James Carville, Joaquin Castro, Pat Connaughton, Billy Corgan, Wayne Coyne, Kevin Cronin, Dana Delany, Brian Dennehy, Adam Devine, Mike Ditka, Rich Donnelly, Josh Duhamel, Mike Eruzione, Alejandro Escovedo, Fabio, Tyler Flowers, Neil Giraldo, Bob Guccione Jr., Bianca Jagger, Brian Kelly, Keegan-Michael Key, Jeff Kinney, Dennis Kucinich, Theodore McCarrick, Doug McDermott, Michael O'Keefe, Louie Perez, Paul Ryan, Jane Sanders, Don Shula, Keith Thibodeaux, Isiah Thomas, Bobby Vinton and Larry Wilmore.
The depth of thought these famous folks provide is even more impressive. Read about how . . .
Actress Dana Delany wanted to be a nun, but a fun one . . .
Hard-nosed coach Mike Ditka strikes an enlightened tone . . .
Louie Perez of Los Lobos doesn't want the baby thrown out with the bath water . . .
Billy Corgan of the Smashing Pumpkins wished Bach had been played at mass . . .
Romance novel hunk Fabio kept getting kicked out of Catholic schools . . .
The name of Alejandro Escovedo's punk band was inspired by an unpleasant parochial-school encounter . . .
Congressman Joaquin Castro identified with St. Martin de Porres while a kid . . .
U.S. House Speaker Paul Ryan found Catholic school "warm and inclusive" . . .
Jane O'Meara Sanders experienced "an Irish-Catholic upbringing in every way"
Pre-order your copy today. Will ship in plenty of time for the holidays.