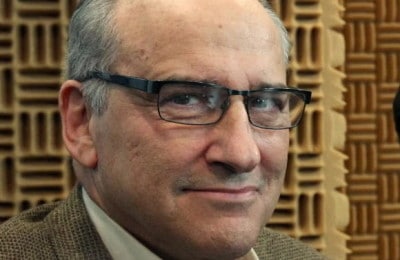 In this Sunday's "Sidewalks" column in the Chicago Tribune, Rick Kogan reviews the book "Records Truly Is My Middle Name" by John Records Landecker. The headline of the piece is: "John Landecker: One Heck of a Life".
Among the highlights…
*Being John Landecker might have been a great deal more fun decades ago than it is today, but if you had led the raucous and substance-abusing life that Landecker lived decades ago, you might not be around today. But here is Landecker, looking fit and trim and altogether alive, and saying, "You liked the book? It's all there, isn't it? Some life." The book is his remarkably candid new memoir, "Records Truly Is My Middle Name," and its official publication date comes Thursday, the same day Landecker turns 66.
*Though there will be some readers drawn to the book for the salacious details, four wives and numerous other dalliances — and its ample number of celebrities — some of the most interesting sections of the book deal with Landecker's childhood and his parents.
*He now has good relationships with his two daughters, actress Amy and writer Tracy, even though, he writes, "I put my children in many inappropriate situations. I exposed them to parts of life that are not for kids. … (But) I have an 8-year-old granddaughter who has never seen me drunk, and I love her to death. Whatever parental DNA I've got left will be passed on to her when needed." The book is filled with many such honest reflections, terrific photos, some of Landecker's funniest parody songs and snippets of favorite interviews. It's peppered too by a self-effacing tone: "Maybe I'm just a guy writing a book about the times we all lived through."
Pre-order your copy of the book right here at Eckhartz Press.
(Photo by the Chicago Tribune's Alex Garcia)